Bratislava Day Trip from Vienna
Visitors are fascinated by Bratislava's youthful vibe with all the pros of an authentic Central European historic city while being affordable but without the cons of being spoilt and overrun by big crowds.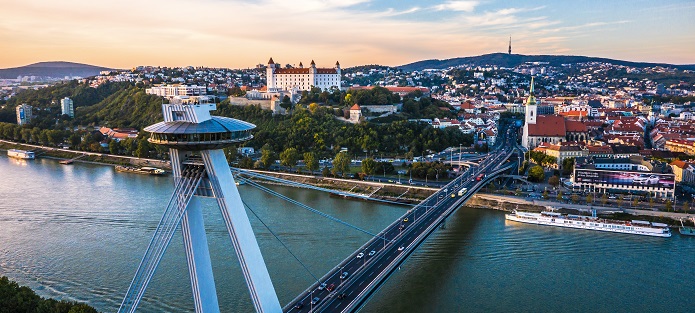 While Bratislava is already for many a great destination for a day trip from Vienna, in reality the wiser travelers are reversing this concept. Bratislava has a hard-to-beat geographic location in Central Europe allowing you to explore its highlights from here. If you use Bratislava as a base, you can visit Vienna, Brno and even Budapest during a day trip. Whereas it also offers easy connections to Prague and Cracow. One just needs to consult the map and all comes clear.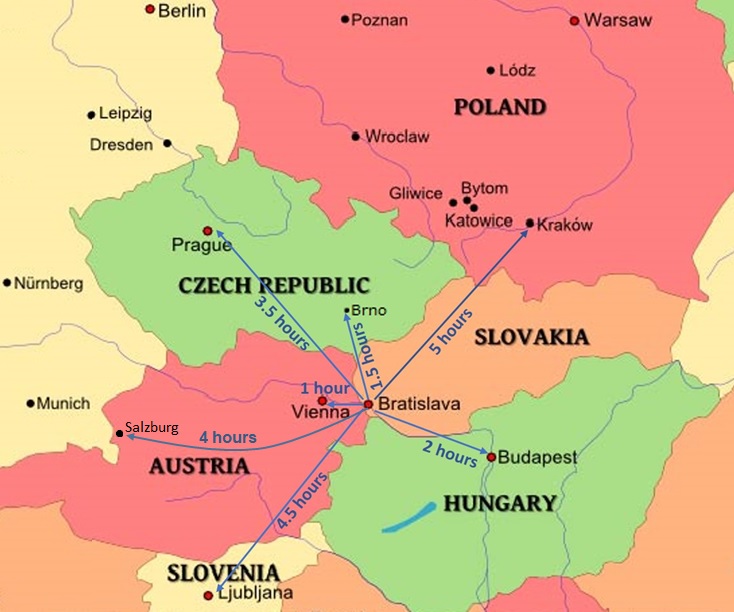 It would be a shame, though, to merely use Bratislava as a base for trips to the neighboring countries. While there is plenty to do and see in Bratislava for three days, the Slovak countryside around the capital boasts numerous attractions worth a day trip that elsewhere would be hotspots. Beautiful historic towns, wine country, castles, traditional villages, mountains and hot springs all guarantee a unique and authentic experience.
Here is a recommendation from us, the local experts, for day trips from Bratislava which will make you reconsider your initial plans and leave you wondering why you have never heard of all this before. As it happens, most travel writers cover the same thing and don't venture into Slovakia so they actually don't know.
Bratislava from Vienna
The vibrant Slovak capital is the perfect day trip destination from Vienna. It is less than an hour ride by train, bus or car and a little over an hour by a fast ferry on the River Danube. Where else is the distance so small that can you enjoy two capitals in one day? After all, these are the two closest capitals in Europe.
Once a jewel of the Austro-Hungarian Empire, Bratislava is Slovakia's economic, political, and cultural center. It has flourished since the fall of the Iron Curtain. An important city since medieval times, it was located in a corner where three cultures and languages would meet. Today, it is three countries meeting and each nationality's influence enriched the history and culture of this remarkable city.
Bratislava must-sees
Meet our expert local guide who shows you to your vehicle for a panoramic tour of the city to first get the great vistas. Enjoy a drive through the hilly villa quarter overlooking the Old Town and admire the mighty Castle from a distance. Bratislava Castle has a commanding position on a hill over the city with beautiful views of the River Danube and the Old Town. Once on the grounds you can also enjoy the beautiful French-style terraced gardens and peek into the 85m deep well in the Castle's courtyard dating from the early 1400s.
Afterwards, take a trip up to the iconic UFO observation platform on top of the SNP Bridge for a unique, breath-taking perspective astride the Danube. Back on terra firma see the modern side of the city; the Eurovea quarter is an attractive, vibrant place down on the river which is home to the new Opera House. Later, admire the unique Art Nouveau-style Blue Church, so-called because it is decorated with blue ceramic tiles and majolica.
Old Town Highlights
Finally, our expert local guide takes you to your sightseeing on foot through Bratislava's exquisitely restored and traffic-free historical center brimming with cozy squares, narrow alleys, and romantic courtyards. Wandering through the cobbled streets with numerous street cafes you will absorb the unique atmosphere of Bratislava's Old Town. You start in the Promenade, opposite the old Opera House, a beautiful Neo-Renaissance building. Stroll to Primate's Square where the most striking building is the Primate's Palace. It is best known for its Hall of Mirrors and also contains a priceless collection of seventeenth-century English royal tapestries that were discovered during renovations in the 1900s. You can also stop off at the Gothic St Martin's Cathedral, scene of coronations of the Habsburgs to the Kings of Hungary for nearly 300 years before heading back to Vienna. Unless, of course, you have fallen in love with Bratislava like many others and decide that you want to see more and stay longer…
"We used Martin Sloboda's tour company based on Rick Steves' recommendation. One simple email exchange and we were in business. Our guide, Nora, was truly outstanding. Her knowledge of historical detail, her insights into the "why" behind what we were seeing, and her wonderful sense of humor set her apart. Pricing was very fair for the value received. We would highly recommend Martin Sloboda tours for visitors to Bratislava – there is a lot to see in this city that most visitors miss!​"
B.G., California, USA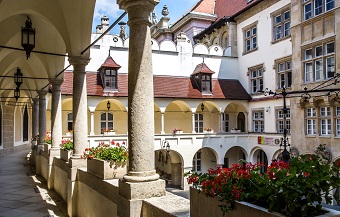 Bratislava Day Trip from Vienna
Enjoy a private day trip from Vienna to Bratislava, the capital of Slovakia and explore the highlights of the city. In a while you will fall in love with Bratislava like many others and decide that you want to see more and stay longer.
Duration: 8 hours
Why Martin Sloboda and his team?
At Martin Sloboda we feel lucky to be in employ that fits our personality perfectly.
Our passion for Slovakia, sense of humor and personal touch create memories of a lifetime.
Thanks to our professional approach, profound knowledge and attention to detail our guests receive a very personal experience.
We work with carefully selected and highly qualified guides who meet high personality requirements in order to build a powerfully successful team.