Slovakia Tours
Slovakia offers a great wealth of natural beauty, history and architecture. All of it is packed in a small area and is easily reachable even on day trips from Bratislava. Despite Slovakia's central location in Europe, it has been so far little known. At Martin Sloboda we believe that it is one of Slovakia's advantages.
The number of national parks, historic towns, countless fairy-tale castles, vivid folklore, high culture, thermal springs, etc. makes it a paradise for the new travelers. Travelers who wish to stay away from crowds and yet enjoy the best Europe can offer – eat slow authentic food, go hiking in untouched nature, visit enormous castles, enjoy world class opera, savor outstanding wines that the Slovaks don't share or stroll through cobbled streets. In the end the youthful spirit and charming atmosphere of its capital Bratislava will get you. Its untouched nature and lush green of its mountains will certainly amaze you. One thing is certain – Slovakia will exceed all your expectations.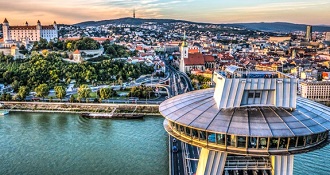 Enjoy a day trip from Vienna to Bratislava, the capital of Slovakia and explore the highlights of this hidden gem.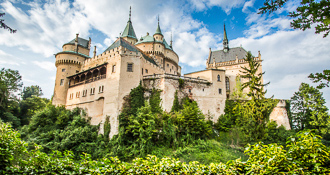 Discover the beautiful countryside dotted with fairytale castles, historic towns and old world villages.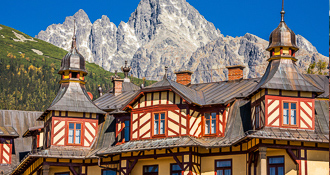 A high concentration of historical heritage and natural beauties in a small area makes Slovakia a very rewarding country to visit.
Why Martin Sloboda and his team?
At Martin Sloboda we feel lucky to be in employ that fits our personality perfectly.
Our passion for Slovakia, sense of humor and personal touch create memories of a lifetime.
Thanks to our professional approach, profound knowledge and attention to detail our guests receive a very personal experience.
We work with carefully selected and highly qualified guides who meet high personality requirements in order to build a powerfully successful team.