Genealogy Research & Ancestry Tours in Slovakia
If your ancestry is Slovak and you have always wanted to know more about your ancestors and your Slovak heritage – you have just found the right place! We do all the necessary paper work like genealogy research in Slovakia, create a family tree or collect old documents from archives.
The even more exciting part is that we can also locate your living relatives in Slovakia. Finally, the highlight is always a tailor made ancestry and heritage tour to the towns where your ancestors lived. It's fun to be locating the house, cemetery and church, where they were baptized or got married – sounds like quite an adventure and unforgettable memories lasting a lifetime!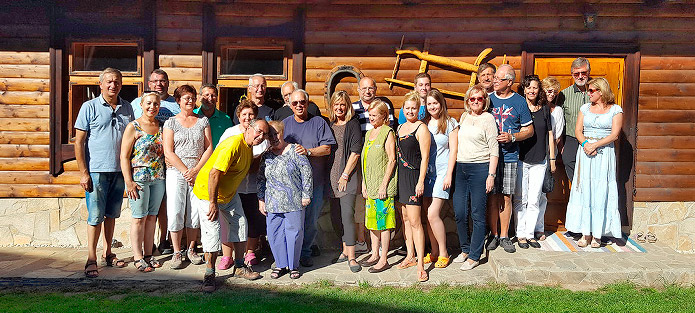 Immigration of the Slovaks to the USA
The decades prior to WWI were marked by mass emigration of millions of Europeans to America. In this the Slovaks were no different from other peoples. They were attracted by jobs as well as promises of "gold lying on the ground".
The territory of present-day Slovakia was until 1918 an integral part of the Austro-Hungarian Empire, more exactly of its Hungarian half. The increasing mobility of people in Europe thanks to a widening network of railways reaching more remote regions by 1870s resulted in easier transport from poverty-stricken areas to sea ports.
In the case of Slovakia the main wave of emigration started after 1880 and lasted until 1914 when civilian traffic across the Atlantic would come to a halt due to the outbreak of WWI. New US immigration laws in 1918 would stop it altogether for some time so afterwards some went to Canada instead.
In this period of time an estimated 20-25% of the Slovak population emigrated mainly to the USA. The majority of Slovaks from the north-eastern regions would take trains via Germany to the sea ports of Hamburg and Bremerhaven. A smaller part from western regions would travel by train via Vienna to the sea ports of Trieste and Genova.

Slovak Americans
Most of the immigrants in the first decades would be young men of peasant background. They would arrive in New York City through Castle Garden and after 1895 through Ellis Island where immigration officers would often simplify or anglicise their names.
Having arrived with minimum cash, they would seek employment locally. Initially, many would therefore end up in the sweatshops of New York's garment industry before continuing further west and establishing themselves in industrial areas of Pennsylvania and Ohio typically working in steel mills and coal mines. Western Pennsylvania and Eastern Ohio would for decades become home to tens of thousands of Slovaks.
The regions of presents-day Slovakia where most people were leaving from due to partly poverty and partly oppression by the Hungarian government were all rural parts of what is today north-eastern Slovakia (formerly counties of Šariš/Sáros, Spiš/Szepes, Zemplín/Zemplén) as well as rural areas north of today's capital Bratislava. The religious background would be either Roman Catholic, Lutheran or Greek/Byzantine Catholic, less Orthodox and Jewish.

Genealogy research for Slovak Americans
Our agency has over 20 years of experience in genealogy and ancestry tours providing clients with heritage in present-day Slovakia with all services necessary to make for an unforgettable trip with memories to cherish for a lifetime. You can count on our care and expertise when it comes to the following:
Genealogy research in Slovakia before the trip
Creation of family tree
Communication with local authorities and people
Location of living relatives
Ancestry Tours of Slovakia
In addition, we will be happy to assist you with planning your trip to Slovakia. Having local expertise and experience we will take care of the following ensuring a memorable time in Slovakia:
Providing an English-speaking professional driver-guide-interpretor
Accommodation tailored to your wishes
Choice of traditional places to eat
Creating a detailed itinerary
To get an idea what to expect from Slovakia and help you plan a great trip, please look here:
The usual gateway to Slovakia is either Vienna or Budapest airport – both conveniently located close to Slovakia.
"We could not have done this nor enjoyed the experience nearly as much without your help Martin! You are wonderful and we will never forget you or all your help. We agreed that we felt most "at home" when we were in Slovakia. The villages that we visited, our time in Spisska Nova Ves and our stay in Bratislava was comfortable and comforting. It felt like we belonged there. When we were leaving Praque on the train I kept wishing we were headed back to Bratislava rather than Vienna. I know that we will be back!"
C. L., New York, USA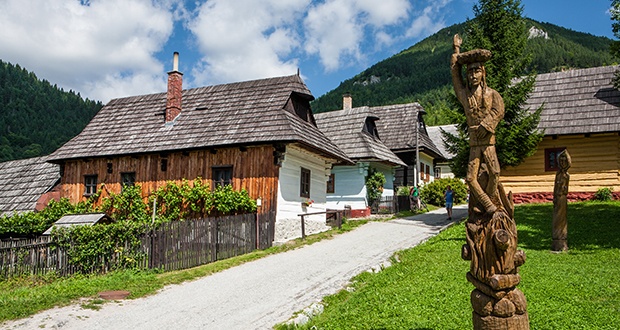 Genealogy Research & Ancestry Tours in Slovakia
Discover the land of your ancestors with our great guide. Explore the village where your great grandparents were born, raised or married. Meet hospitable locals and learn about Slovakia's history along. We also make a thorough genealogy research for you, if you wish.
Duration: tailor made
Why Martin Sloboda and his team?
At Martin Sloboda we feel lucky to be in employ that fits our personality perfectly.
Our passion for Slovakia, sense of humor and personal touch create memories of a lifetime.
Thanks to our professional approach, profound knowledge and attention to detail our guests receive a very personal experience.
We work with carefully selected and highly qualified guides who meet high personality requirements in order to build a powerfully successful team.