Banska Stiavnica Silver Town (Unesco)
Explore with us on a discovery tour Banska Stiavnica – one of Central Europe's hidden gems. Located deep in the densely forested mountains, high up in the caldera of an ancient volcano, Banska Stiavnica will captivate you with its natural setting, authenticity, wealth of history and sights a peculiar ambiance you will – like many others before – fall in love with.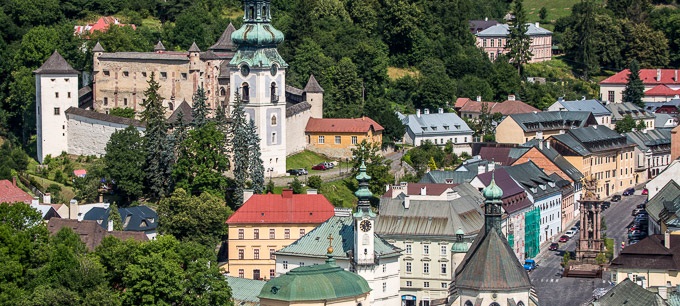 This picture-perfect town of 10.000 saw its heyday between the 13th -18th centuries when it was one of Europe's most important mining towns, drawing its wealth from silver and gold ore. This is where most silver in Europe came from until the early 1500s. Attracting many scientists and scholars from all over Europe, very early it also became the center of research, innovations and education.
This is where gunpowder was first used in mines in 1627 and it is also where the world's first university of technology was founded in 1762. With the mines exhausting, development would come to a halt so the town's appearance froze in the late 1700s. After extensive renovations in the last decades, Banska Stiavnica is today one of Central Europe's most beautiful historic towns while it remains truly authentic.
In addition to boasting many architectural monuments, it surprises with great little café's, artisan and antique shops as well as silver mine galleries starting right in the houses.
"I just wanted to thank you again for the excellent tours you gave us. We came away not only impressed with your country but with you. Our time with you was delightful, informative and never to be forgotten. You made our time in Slovakia unforgettable. You are so articulate, knowledgeable, easy to be around."
R.P. Connecticut, USA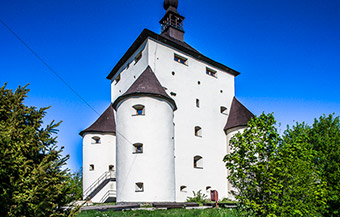 Banska Stiavnica Silver Town Tour (UNESCO)
Enjoy a tour of Banska Stiavnica, one of Europe's most beautiful historic towns while remaining truly authentic.
Duration: 8 hours
Why Martin Sloboda and his team?
At Martin Sloboda we feel lucky to be in employ that fits our personality perfectly.
Our passion for Slovakia, sense of humor and personal touch create memories of a lifetime.
Thanks to our professional approach, profound knowledge and attention to detail our guests receive a very personal experience.
We work with carefully selected and highly qualified guides who meet high personality requirements in order to build a powerfully successful team.