Bratislava Coronation Tour
Bratislava was for hundreds of years the capital of the Hungarian Kingdom ruled by the Habsburgs. During this heyday period it experienced as many as 19 royal coronations all taking place in the St Martin's Cathedral. On our Bratislava Coronation Tour you will follow in the footsteps of the kings and queens.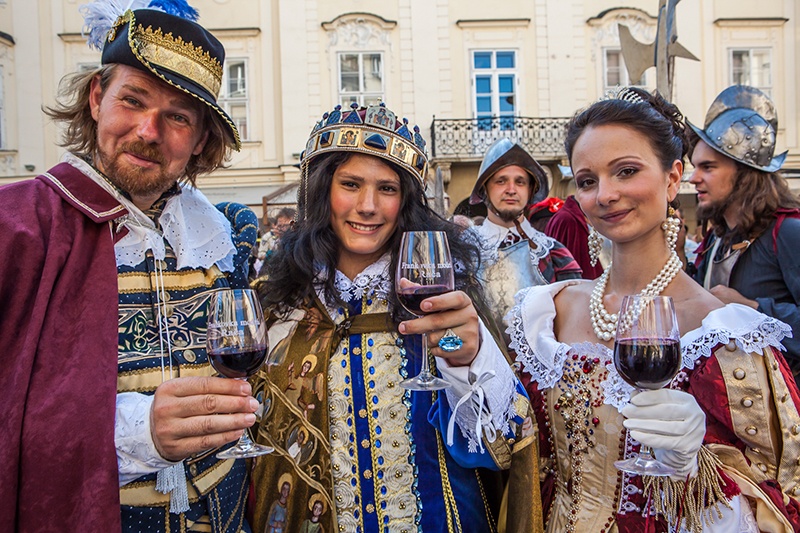 On this coronation tour you will visit all the main venues following the coronation route in Bratislava including the St. Martin's Cathedral or the Franciscan Church. We will take you on a fascinating tour just like in the old days.
Few cities experienced as many royal coronations as Bratislava. When Bratislava (having three names: in German called Pressburg and in Hungarian Pozsony) was the capital of Hungarian Kingdom, a total of 19 kings and queens were crowned here. These coronations took place between 1563 and 1830. The most famous queen crowned in Bratislava was the Habsburg queen Maria Theresa.
Starting from the Castle, down to the Old Town following in the in the footsteps of crowned heads. We will not miss the Coronation Church – St. Martin's Cathedral and the coronation path through the Old Town. The coronation tour ends by the river Danube, where the newly crowned monarch swore the Oath to the Land. 
"We booked a 3-hour tour which was plenty of time to see the old town, castle, and cathedral. Our excellent guide was Maria; she was knowledgeable and personable. She told us that she loves her job, and it showed. Our conversations as we walked allowed us to ask questions and hear personal stories that helped us appreciate the sights and understand the history of Slovakia. Very informative and enjoyable.."
M. N., New York, USA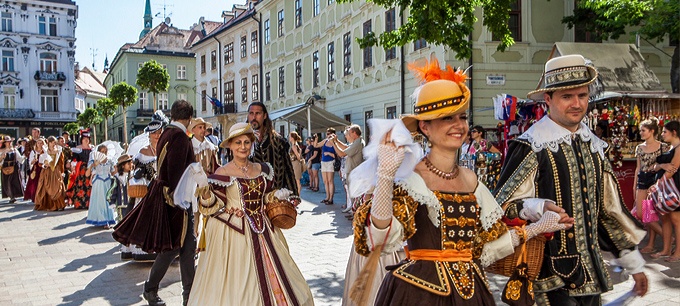 Bratislava Coronation Tour
Enjoy a walking tour at a leisurely pace through the cobbled streets of historic Bratislava following the route of coronation processions.
Duration: 2 hours
Why Martin Sloboda and his team?
At Martin Sloboda we feel lucky to be in employ that fits our personality perfectly.
Our passion for Slovakia, sense of humor and personal touch create memories of a lifetime.
Thanks to our professional approach, profound knowledge and attention to detail our guests receive a very personal experience.
We work with carefully selected and highly qualified guides who meet high personality requirements in order to build a powerfully successful team.