Slovak Cultural Training
If you are one of the international companies with a branch in Bratislava and have an expatriate staff living and working here for an extended period of time, we have a program for you that will make your employees be culturally aware, happy, loyal and thus be more efficient and productive at work.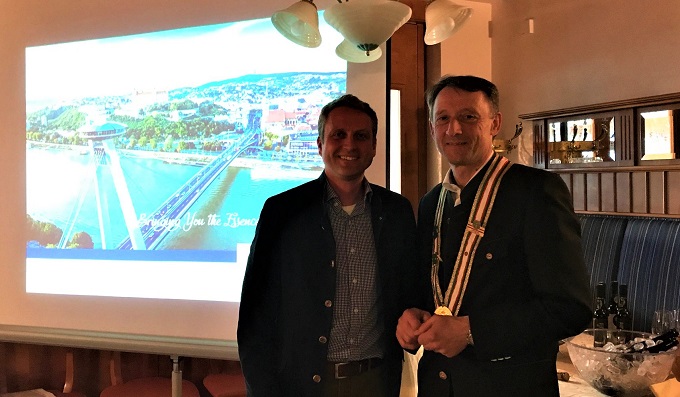 Cultural training helps people overcome cultural challenges in work, or in life, when interacting with others whose culture, values and beliefs we are not fully aware of. It helps people overcome bias and prejudice, it improves communication skills and soft skills such as emotional intelligence. It increases trust between people, which helps break down barriers, seal business deals and get things done. Simply put, culturally aware staff are more productive and successful in international roles. So the question is not who needs cultural training but rather: Who doesn't?
Slovakia may be a beautiful country with a great quality of work-life balance and it may be located in the heart of Europe, but few people abroad know much about it and there is little available on Slovakia online to prepare oneself beforehand. How is life in Slovakia, how are the Slovaks, how is it to work with Slovaks, what is the etiquette, what are the dos, don'ts and no goes, how can I make Slovak friends? These are just a few examples of questions that international staff about to move to Slovakia will have asked themselves.
It is natural that people upon their arrival in a new country – especially with a peculiar language like Slovak – feel lost, uncertain, perhaps uprooted. Therefore, it is crucial for the wellbeing of your employees that they receive a cultural training right in the beginning after their arrival in Slovakia. This way they will be able to profit from their knowledge and can lead a meaningful and fulfilling life.
Having more than 20 years of experience in an international environment working with foreigners and expats, we know exactly what to do to make your new arrivals fall in love with Slovakia at first sight. The famous "first impression" applies here more than anywhere else. The psychological impact shouldn't be underestimated.
It neither takes much time, nor does it cost much, but targeted approach makes wonders which shows later in personal satisfaction and a greater productivity as a result. A number of the best employers in Slovakia have recognized this and have successfully worked with us for years. Give it a try and enable your international employees with our assistance to get acquainted with Slovakia and Slovaks. You will be surprised by the results of our cultural training.
"Martin gave a presentation on the history of Slovakia aboard our ship and led our city tour and beer tasting your. His knowledge appears to be unlimited and his enthusiasm is contagious. Because of all this, Bratislava was a highlight of our cruise."
K.K., Minnesota, USA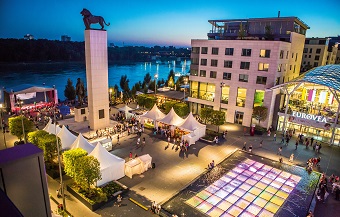 Slovak Cultural Training
Give it a try and enable your international employees with our assistance to get acquainted with Slovakia and Slovaks. 
Duration: tailor-made
Why Martin Sloboda and his team?
At Martin Sloboda we feel lucky to be in employ that fits our personality perfectly.
Our passion for Slovakia, sense of humor and personal touch create memories of a lifetime.
Thanks to our professional approach, profound knowledge and attention to detail our guests receive a very personal experience.
We work with carefully selected and highly qualified guides who meet high personality requirements in order to build a powerfully successful team.