Slovakia Lecture and Presentation
A Slovakia Lecture and Presentation is the ideal break filler between two events of a conference or as a short break during business negotiations and time to relax, even as icebreaker after a busy day.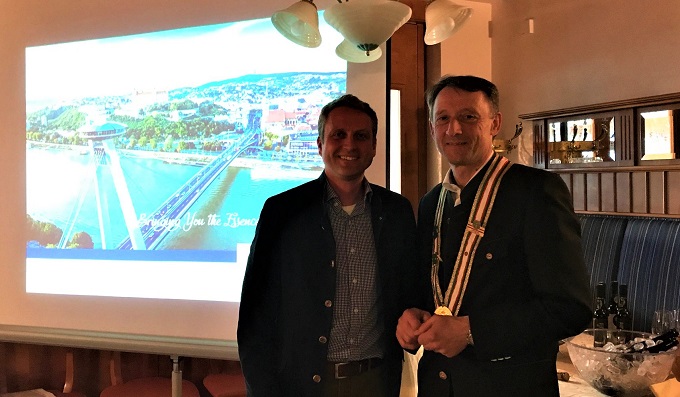 Are you organizing a meeting, a conference, or a corporate event and you need create an attractive program for the participants or business partners? The break between two events can be filled with a presentation of Slovakia as a hosting country and is meant to provide an opportunity for different thoughts after a hard day. The guests can learn interesting facts about Slovakia that otherwise would not see.
Most business people arriving in Slovakia have little experience with the country or knowledge of its peculiarities. Especially in the case of such little known and underestimated countries as Slovakia it is crucial on the side of the host to provide a positive image of the country in the form of a captivating presentation. We can take care of that in an utmost professional way having superb language and presentation skills. We are using stunning photos and unique facts that will strengthen Slovakia's image and position in the eyes of your guests and business partners.
"Martin gave a presentation on the history of Slovakia aboard our ship and led our city tour and beer tasting your. His knowledge appears to be unlimited and his enthusiasm is contagious. Because of all this, Bratislava was a highlight of our cruise."
K.K., Minnesota, USA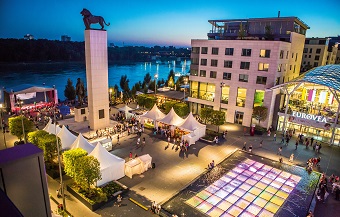 Slovakia Lecture and Presentation
Enjoy a captivating presentation about Slovakia between your conference sessions or corporate events.
Duration: 1 hour
Why Martin Sloboda and his team?
At Martin Sloboda we feel lucky to be in employ that fits our personality perfectly.
Our passion for Slovakia, sense of humor and personal touch create memories of a lifetime.
Thanks to our professional approach, profound knowledge and attention to detail our guests receive a very personal experience.
We work with carefully selected and highly qualified guides who meet high personality requirements in order to build a powerfully successful team.