Slovakia Wine Tours
Slovakia has seen – in record time – some dramatic changes in the rise of the quality of its wine. Large investments into state-of-the-art wineries and renovations of historic ones go hand in hand with a young generation of innovative wine makers taking over. Not that the success of Slovak wines is coming out of the blue. The wines from what is now Slovakia were famous for centuries.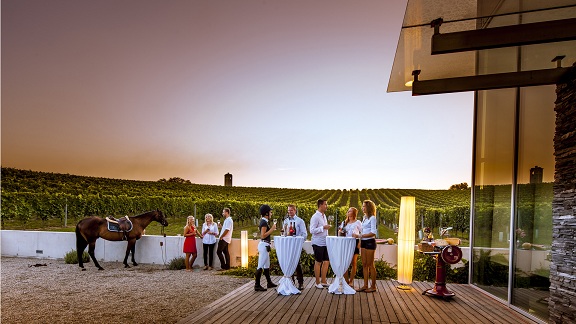 Re-emerging Slovak Premium Wines
Discover with Slovakia specialist and wine connoisseur Martin Sloboda wine regions that in the times of the Austro-Hungarian Empire produced world-class wines exported to all continents and were compared to the best French wines. The incredibly fast changing wine scene of Slovakia offers exciting and unexpected surprises leaving you wonder why you don't get to hear more about wine from Slovakia. In designing private wine tours in Slovakia we aim to rediscover the new old wine world of some of Central Europe's best terroirs.
Indulge yourself on our private wine tours in Slovakia in a wine-quest of premium Slovak wines. You would have never thought of them few years ago and they are so easily accessible today. Although these days Slovak wine is exported worldwide, due to its smaller volumes it remains a hidden secret. You are more likely to taste a premium Slovak wine in a Michelin start restaurant in Milan, Copenhagen, New York or Marseille than to get a bottle in the usual wine shop.
Europe's Hidden Wine Secret
Wine from Slovakia may sound for some unknown or exotic and premium wine tours of Slovakia even more so. But wine from the territory of present-day Slovakia and its picturesque wine regions have been for centuries part of the European heritage just like the famous ones of today. The wine from this region was in the past known as Hungarian, Austrian, etc. just not Slovak. On top of it, Slovakia is not a country of mass tourism. Similarly as in Switzerland, Slovakia produces fine wines in smaller quantities that are mostly enjoyed in the country itself. Slovakia keeps a low profile – lucky those who discover this little gem of a wine country.
The Slovak wines have already earned a reputation among wine professionals. At the most renowned OIV wine competitions in Europe – in Paris or Madrid, the wines from Slovakia have been for years receiving most gold medals after the host countries. And surprisingly the awarded wines come from all different wine categories. It shows just how incredibly diverse the terroirs of little Slovakia are. Where else can you get a fresh and fruity white wine, rich and intense red wine and a delicious ice wine in a single wine region? Slovak wines will always be special and niche. That's just fine. Because the real wine lover is always on the lookout for out-of-the-ordinary, exciting wines. And that is exactly what we are offering at Martin Sloboda: Premium wine tours of Slovakia for wine enthusiasts looking for outside-the-box wine experience.
Wine Tours in Slovakia with Martin Sloboda
Slovakia will surprise you with beautiful countryside and a long and rich wine culture just like with its excellent wines. You will be stunned by the quaint towns as well as numerous castles and chateaux that were for centuries associated with wine. Whether historic wineries or state-of-the-art architecture estates – you will leave Slovakia with lasting impressions thinking you have discovered a little wine treasure.
Having studied at the renowned Austrian Wine Academy and with courses in viticulture and oenology from Wine Schools in Krems and Eisenstadt, Slovakia specialist and wine connoisseur Martin Sloboda will inspire you with his passion and insider knowledge. Our private wine tours of Slovakia are perfect for wine clubs or wine lovers open to exciting and unexpected experiences from Slovakia's hand-picked wineries and premium wines.
From chauffeured transfers and stylish hotels to culinary highlights at the crossroads of four cultures and cuisines – at Martin Sloboda we are always striving for premium quality service and a memorable guest experience. Our Slovakia Wine Tours usually begin with a transfer from Vienna or Vienna Airport to Bratislava, which is only 35 km away. The Slovak wine regions start at the edge of Bratislava only about 1 hour drive from Vienna Airport.
Join us on exciting private wine tours to discover the wine treasures of Slovakia:
Here you find more interesting facts about wine culture in Slovakia:
"Dear Martin, how can we tell you how much this day meant to us? Wow! What a meeting of the minds! It has been a highlight of the 12 trips that we have made together. We feel like we took a first rate course at Slovak University given by a distinguished professor. It was a great pleasure from start to finish."
C.S., Oregon, USA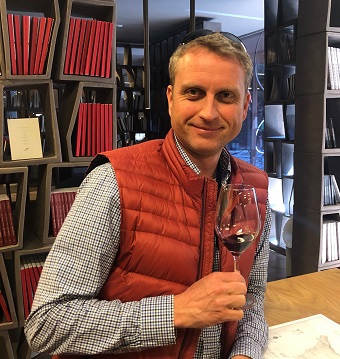 Slovakia Wine Tours
Discover the hidden treasures of Slovakia's top wineries and premium wines on private wine tours with wine connoisseur Martin Sloboda. Explore the world of Slovak wine that won't stop surprising you. You will be amazed!
Duration: 2-7 days, tailor made
Why Martin Sloboda and his team?
At Martin Sloboda we feel lucky to be in employ that fits our personality perfectly.
Our passion for Slovakia, sense of humor and personal touch create memories of a lifetime.
Thanks to our professional approach, profound knowledge and attention to detail our guests receive a very personal experience.
We work with carefully selected and highly qualified guides who meet high personality requirements in order to build a powerfully successful team.