Bratislava Beer Tour
Although for centuries the dominant trade and drink in Bratislava was wine, very early on beer started to compete and catch up. It was thicker than today and at times substituted bread or water. Finally, in the 20th century beer took over. Bratislava forms with Prague and Munich a triangle of the biggest beer drinkers in the world. Hence the rich beer brewing tradition that we would like to present to you on our Bratislava Beer Tour.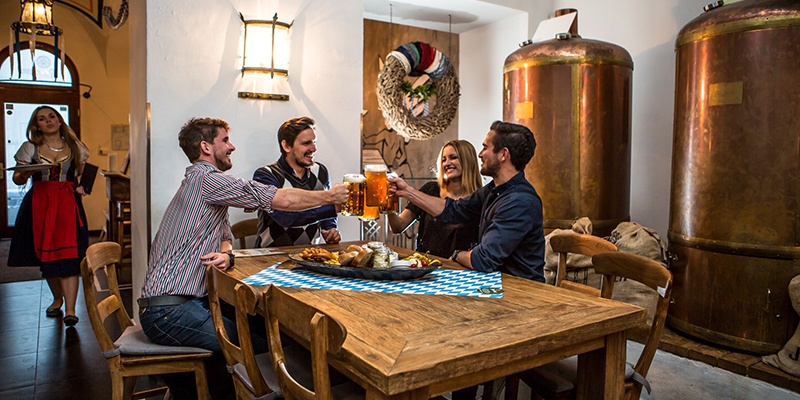 Our Bratislava Beer Tour follows the tradition of beer brewing and tasting local delicacies. Beer was brewed in Bratislava already by the Celts two thousand years ago a competed in this region with wine for the most popular drink. In the past people drank beer instead of water. Even today beer here is considered by many to be more food than drink. The Slovak beers count among Europe's best beers.
Enjoy a guided walking tour of Bratislava's quaint historic center and explore it's narrow cobbled streets. The tour covers the most notable sights of Bratislava, e.g. the historical building of the Opera, the impressive Slovak Philharmonic Hall, St. Martin's cathedral, the Main Square with the medieval Old Town Hall and the Primate's Palace. We will also show you, where the "beer bell" used to ring the last order.
During the tour you will not only learn about the town's fascinating history, but also a lot of interesting beer related facts in typical local brewery and pub over two glasses of tasty local beers and snacks matching the beer.
or if you have special requests, click here:
"Big thank you to Nora Grancay for taking the time to walk us round the Old Town and taking in the two breweries. She was informative, amusing and obviously loves her city. The city is lovely and the breweries were even better! It was valuable at the start of a break so we knew our way round over the weekend. It was also good to try some of the local food which went well with the terrific beer! Highly recommended and if you get Nora as your guide you will not be disappointed."
P.H., UK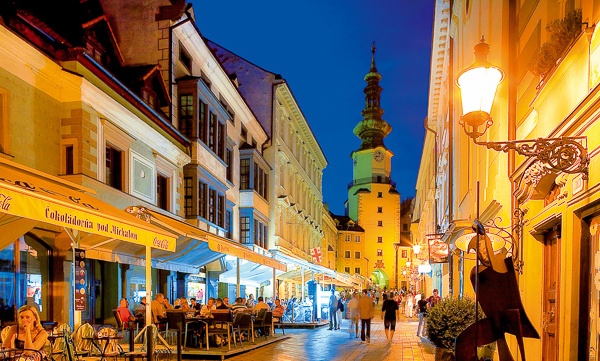 Bratislava Beer Tour
Enjoy an expert tour at a leisurely pace through the cobbled streets of historic Bratislava. Afterwards enjoy fresh beer in typical local microbrewery and pub.
Duration: 2 – 2,5 hours
Why Martin Sloboda and his team?
At Martin Sloboda we feel lucky to be in employ that fits our personality perfectly.
Our passion for Slovakia, sense of humor and personal touch create memories of a lifetime.
Thanks to our professional approach, profound knowledge and attention to detail our guests receive a very personal experience.
We work with carefully selected and highly qualified guides who meet high personality requirements in order to build a powerfully successful team.