Bratislava Market & Food Tour
Visit with us farmer's markets to see how the locals live, do their shopping and what they like to eat. We will take you on an exciting food journey to the belly of good old Central Europe to taste local specialties.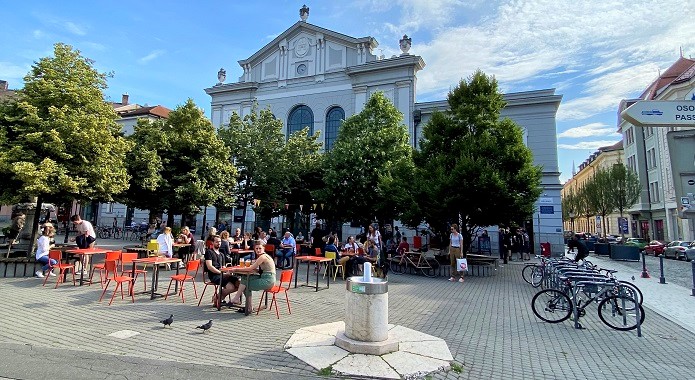 Bratislava lies at crossroads of three cultures, languages and cuisines, where the fertile Pannonian Plain along the Danube meets the lush green mountains of the Carpathians. The result is an exciting and yummy diversity of various tasting experiences.
We start our Bratislava Market & Food Tour in the Old Town with a short walking tour to squares formerly known for markets. Afterwards you visit the Old Market Hall from 1910, where you taste different kinds of local pastry as well as a glass of typical wine from a local vintner.
From here we continue to the large open-air market, where the show begins. This is still very traditional and untouched from globalization. This is the melting pot of Central Europe's different tastes and specialties. You will taste the fresh sheep cheese bryndza brought in the morning from the Tatra mountains, fermented pickles and sauerkraut sold from large wooden barrels as well as the red paprika and langos, which reminds of a large thin salty donut. All foodies will feel here in heaven. We taste a little bit from everything and experience authentic Central Europe, where Slovak and German blends with Hungarian in the vibrant market's buzz.
Full of impressions we end up in a microbrewery at the market to enjoy a deserved glass of fresh unpasteurized beer. With it you can also taste some terrific local dishes like catfish paprikash at your own expense. Sound like a tasty and exciting morning spent on our Market & Food Tour in Bratislava!
Max pax count per guide: 10 (more guides with bigger groups)
Availability: Saturdays
or if you have special requests, click here:
"We used Martin Sloboda's tour company based on Rick Steves' recommendation. One simple email exchange and we were in business. Our guide, Nora, was truly outstanding. Her knowledge of historical detail, her insights into the "why" behind what we were seeing, and her wonderful sense of humor set her apart. Pricing was very fair for the value received. We would highly recommend Martin Sloboda tours for visitors to Bratislava – there is a lot to see in this city that most visitors miss!"
B.S., California, USA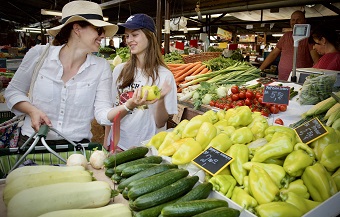 Bratislava Market & Food Tour
Explore the yummy side of Bratislava during our cultural market & food tour, taste typical specialties and experience local cuisine and culture.
Duration: 3 hours
Why Martin Sloboda and his team?
At Martin Sloboda we feel lucky to be in employ that fits our personality perfectly.
Our passion for Slovakia, sense of humor and personal touch create memories of a lifetime.
Thanks to our professional approach, profound knowledge and attention to detail our guests receive a very personal experience.
We work with carefully selected and highly qualified guides who meet high personality requirements in order to build a powerfully successful team.