Bratislava Off the Beaten Path Tour
Join us on an Off the Beaten Path Tour away from the busy main streets and discover quiet romantic cobbled alleys, secluded courtyards, town walls and great views while listening to stories and anecdotes from historic Bratislava.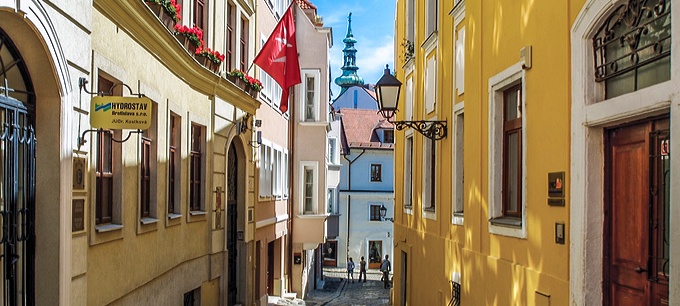 Enjoy a guided walking tour of Bratislava off the beaten path – away from the main touristy areas through some of the town's narrowest streets with original cobbled stones. Listen to stories about houses and personalities and see where the hangman lived. Discover a different side of Bratislava.
Bratislava's Old Town has many authentic corners where you step back several centuries. It's preserved medieval core is full of narrow streets along the former town walls, numerous Renaissance courtyards full of little café's, shops and galleries and romantic quite corners.
In order to really soak up the historic atmosphere, you will enjoy a short break in one of the typical little cafés. Here you can taste great hot chocolate or other local goodies.
or if you have special requests, click here:
"Our 'Off the Beaten Path' tour was a highlight of our time in Vienna. It was great to be picked up at the train station, and our driver was so friendly and pointed out sites of interest along the way. Nora was just the best! It's obvious she has a passion for Slovakia and Bratislava – we learned so much about the history of the country and city. The tour route gave us a terrific overview of the old town area, so we felt comfortable wandering on our own after our tour. We loved the architecture Nora highlighted, and especially appreciated her taking us to see the tapestries in the city hall. She was just FUN to spend a couple hours with! We took her suggestion to have lunch at Savoy at the Carlton, circled back to purchase honey, chocolate and the sesame seed filled pastries, and went to the UFO bridge to admired the views before heading back to Vienna. What a great time and a wonderful memory!"
P.M., Colorado, USA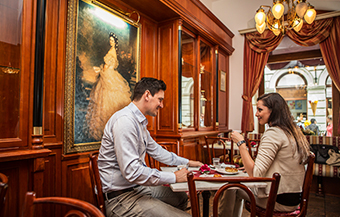 Bratislava Off the Beaten Path Tour
Enjoy an expert tour at a leisurely pace through the cobbled streets of historic Bratislava.
Duration: 2 hours
Why Martin Sloboda and his team?
At Martin Sloboda we feel lucky to be in employ that fits our personality perfectly.
Our passion for Slovakia, sense of humor and personal touch create memories of a lifetime.
Thanks to our professional approach, profound knowledge and attention to detail our guests receive a very personal experience.
We work with carefully selected and highly qualified guides who meet high personality requirements in order to build a powerfully successful team.