Bratislava Treasure Hunt
Our team building treasure hunt will make your time in Bratislava amazing, fun, and worthwhile. If you're planning a company outing, corporate event, hosting friends, or going on a school trip, Martin Sloboda's treasure hunt is perfect for your group.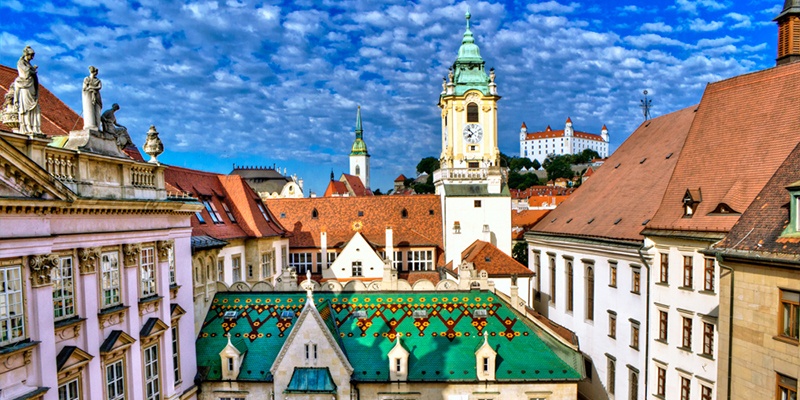 Treasure hunt is guaranteed to help your employees have fun, unwind, and make lasting memories. Teams will work together to solve our riddles that will bring them to places all over the quaint Old Town of Bratislava, from the main tourist sites to more hidden local favorites. Your colleagues or friends will have fun, get to know one another in a totally new context, and work as a team. Plus, back in the office, you'll see productive new relationships and happier employees.
Martin Sloboda's Bratislava Treasure Hunt makes great team building activities and has been designed to ensure that participants work together to solve a series of cryptic clues and observational challenges, whilst also experiencing and discovering intriguing parts of Bratislava that can be so easily overlooked or missed. During the Bratislava Treasure Hunt you learn so much about the city and have so much fun along.
First you will receive a professional guided tour of the beautiful Old Town of Bratislava to make you accustomed with its realities. Our guide will take you past many important sights and local attractions, opening your eyes to so many things you would ordinarily just walk straight past. Afterwards, your group will be divided up into teams competing against each other. Your teams will be hunting for answers and completing treasure hunt challenges and tasks concerning fun facts about Bratislava.
Reward
The aim is to complete the tasks before the other teams. It will require team bonding, quick decisions and problem solving. The winning team will receive a reward in the form of fine Bratislava goodies and gifts and you may decide to celebrate the successful Bratislava Treasure Hunt in one of the Old Town's typical bars.
"One of the best team building activities which I have experienced in 16 years of my employment. We received a wealth insight of Bratislava's history and even though I live all of my life in this city, Martin shared with us a great stories which I believe majority of locals are not even aware of. Martin provided us a with an outstanding guided tour through the city's historical heart and we had a great fun. Whole team enjoyed team building with treasure hunt a lot! Thank you very much and we will be happy to come back again!"
J.V, IBM Slovakia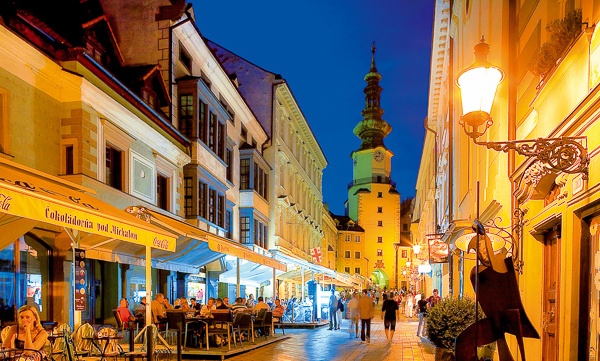 Bratislava Treasure Hunt
A Treasure Hunt in the Old Town of Bratislava is a fun and entertaining team building activity.
Duration: 2 hours
Why Martin Sloboda and his team?
At Martin Sloboda we feel lucky to be in employ that fits our personality perfectly.
Our passion for Slovakia, sense of humor and personal touch create memories of a lifetime.
Thanks to our professional approach, profound knowledge and attention to detail our guests receive a very personal experience.
We work with carefully selected and highly qualified guides who meet high personality requirements in order to build a powerfully successful team.