Bratislava VW Factory Tour
Experience on a factory tour how cars are built in the 21. century in a state-of-the-art VW plant in Bratislava producing – as the only one in the world – models of five different brands.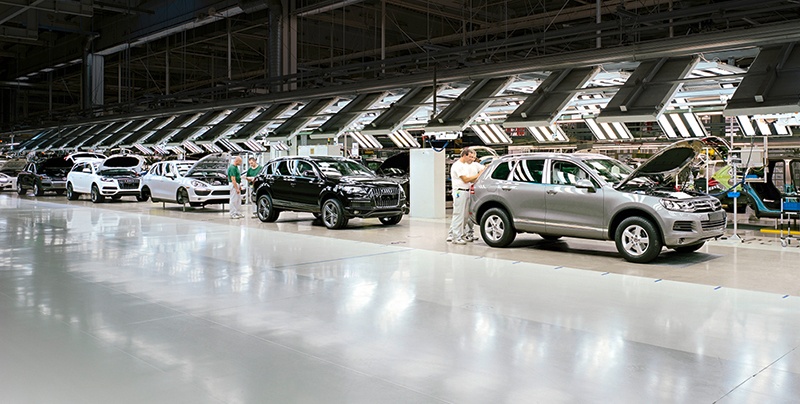 Few people know that Slovakia is the biggest car per capita car producer in the world. Apart from Peugeot, KIA and Jaguar Land Rover also VW is well established with one of its best plants in Bratislava. No other car factory in the world produces models of five different brands of cars. Aside from small e-cars it is mostly luxury SUVs by VW, Audi and Porsche. The Bratislava plant is the exclusive producer of VW Touareg, Audi Q7 and Q8 as well as Porsche Cayenne.
VW Bratislava is with 13.000 employees the largest employer in Slovakia producing annually 400.000-500.000 units and even more components. The cars made here consist of up to 70% of components originating in Slovakia so the automotive industry here is large and important for the local economy. During the factory tour you may wonder where the workers are as the plant is up to 95% automated and all you will see is a forest of robots.
Afterwards you will enjoy a great sightseeing and panoramic tour of Bratislava during which you will learn even more about cars. We will show you where some of the world's best car designers study, where the first flying car was designed and where it will be made.
"Very knowledgeable, enthusiastic and patient with a myriad of questions. Martin is involved with all things Slovakian. I wouldn't be surprised if he's mayor some day. Clearly, the go to guide."
L.G., Connecticut, USA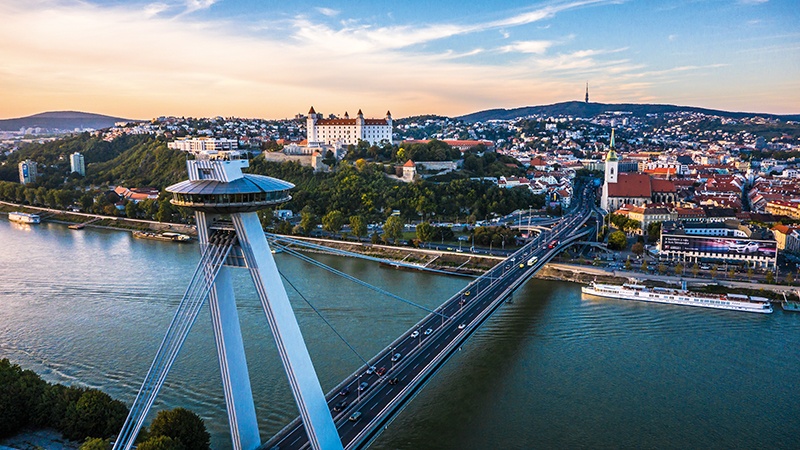 Bratislava VW Factory Tour
Enjoy a private tour of the VW plant and admire the sophisticated car production in one of the best factories in the world. Afterwards enjoy a panoramic tour though Bratislava and learn about car design.
Duration: 3 – 3.5 hours
Why Martin Sloboda and his team?
At Martin Sloboda we feel lucky to be in employ that fits our personality perfectly.
Our passion for Slovakia, sense of humor and personal touch create memories of a lifetime.
Thanks to our professional approach, profound knowledge and attention to detail our guests receive a very personal experience.
We work with carefully selected and highly qualified guides who meet high personality requirements in order to build a powerfully successful team.