Slovak Cooking Classes
Cook, Eat, Bond. Experience Team Building the delicious way. Enjoy cooking classes of typical Slovak dishes and as a premium learn some Slovak along.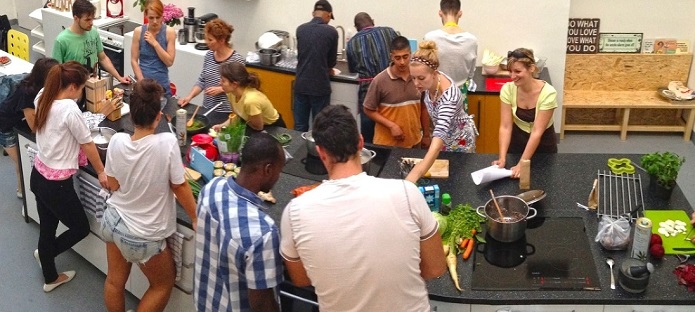 Our culinary team building program and corporate cooking classes are some of the most popular and effective employee bonding experiences available today. This corporate-friendly group cooking activity was designed to nourish minds and hearts as well as bodies. Cooking together is a fantastic way of getting to know your friends and a great team building way to bond with your colleagues.
Working as a team, participants prepare and enjoy a typical Slovak multi-course meal. Our Slovak cooking classes make an especially great choice for getting everyone on board quickly on the first day of a company conference, or as a celebratory event after a successful project completion.
Various cooking activities and different meals can be divided up among smaller teams to support problem solving and communication. During the cooking classes you will learn Slovak expressions for food and some basic vocabulary as well. In the end everybody will enjoy the food cooked together with a glass of delicious Slovak wine.
Team Building and Team Cooking
Our cook will welcome you with an aperitif
In the beginning of the cooking classes you get a crash course of Slovak geography, typical food and learn about peculiarities of Slovak cuisine
You put on your aprons and the show can start. We provide fresh local and organic seasonal ingredients
Under guidance of our cook you master typical meals from various parts of Slovakia
On the job you will have fun learning a few simple but useful Slovak words
To make sure the meals turn out delicious our cook is always ready with wine to save the situation
Finally, you will enjoy the self-cooked meals paired with delicious Slovak wines. You will be surprised what culinary delights you've produced and proud how much about Slovak culture and cuisine you've learnt!
" I just wanted to express our satisfaction with the services of your company and in particular with your and your colleagues guide services. We received excellent comments from participants both for the sightseeing and for the dinner part of the program. We work with many travel agencies during our programs organised all over Europe and I have to admit that there are very few of them providing such a high level service as you do. Thank you for your cooperation and services! "
K.K., Energy Regulators Regional Association ERRA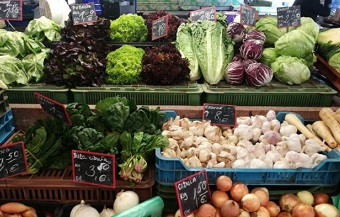 Slovak Cooking Classes
Experience Team Building the delicious way. Enjoy cooking classes of typical Slovak dishes and as a premium learn some Slovak along.
Duration: 3 hours
Why Martin Sloboda and his team?
At Martin Sloboda we feel lucky to be in employ that fits our personality perfectly.
Our passion for Slovakia, sense of humor and personal touch create memories of a lifetime.
Thanks to our professional approach, profound knowledge and attention to detail our guests receive a very personal experience.
We work with carefully selected and highly qualified guides who meet high personality requirements in order to build a powerfully successful team.