Themed Evening
Whether as a standalone event, part of a conference meeting or at the end of a team building activity day, we approach corporate themed evening events in Bratislava with creativity, enthusiasm and professionalism. That way you are guaranteed an exceptional, spectacular, breathtaking and unforgettable evening event.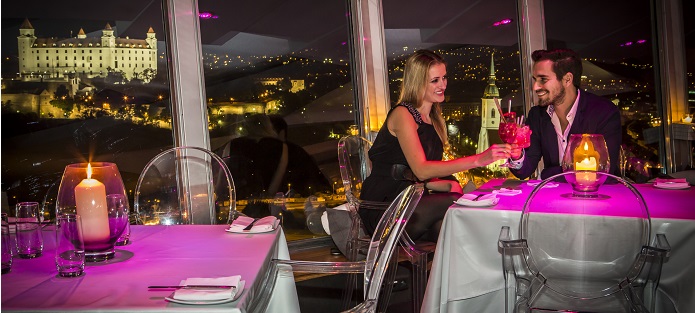 Themed evening is an exciting and fun way to run your corporate event, staff or Christmas party. We have a range of ideas for you in Bratislava to choose from that can be tailored to your requirements, budget and the number of guests. Accordingly, we suggest the venue where the event will be taking place. We take care of stylish catering as well as additional program during the event, be it casino, magician, etc.
The range of themes ranges from Musketeers, Roaring 20's, Wild 60's, Western & Country to Folklore Party – all with superb live music. Make it a night to remember! Themed evening events and corporate entertainment for corporate parties in Bratislava are one of our favorite things to do!
" I just wanted to express our satisfaction with the services of your company and in particular with your and your colleagues guide services. We received excellent comments from participants both for the sightseeing and for the dinner part of the programme. We work with many travel agencies during our programmes organised all over Europe and I have to admit that there are very few of them providing such a high level service as you do. Thank you for your cooperation and services!"
K.K., Energy Regulators Regional Association ERRA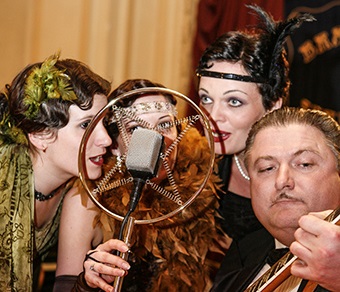 Themed Evening in Bratislava
Themed evening is an exciting and fun way to run your corporate event, staff or Christmas party.
Why Martin Sloboda and his team?
At Martin Sloboda we feel lucky to be in employ that fits our personality perfectly.
Our passion for Slovakia, sense of humor and personal touch create memories of a lifetime.
Thanks to our professional approach, profound knowledge and attention to detail our guests receive a very personal experience.
We work with carefully selected and highly qualified guides who meet high personality requirements in order to build a powerfully successful team.